Environmental responsibility
Environmental responsibility is a natural part of business at Reka Cables, and our goal is to be the world's greenest cable manufacturer.  By producing long-lasting cables for the production of renewable energy, we do our part in advancing the energy sector towards a more ecological and sustainable future. Reducing the environmental impacts caused by our production also brings us towards a sustainable and cleaner future.
We have set environmental goals for our business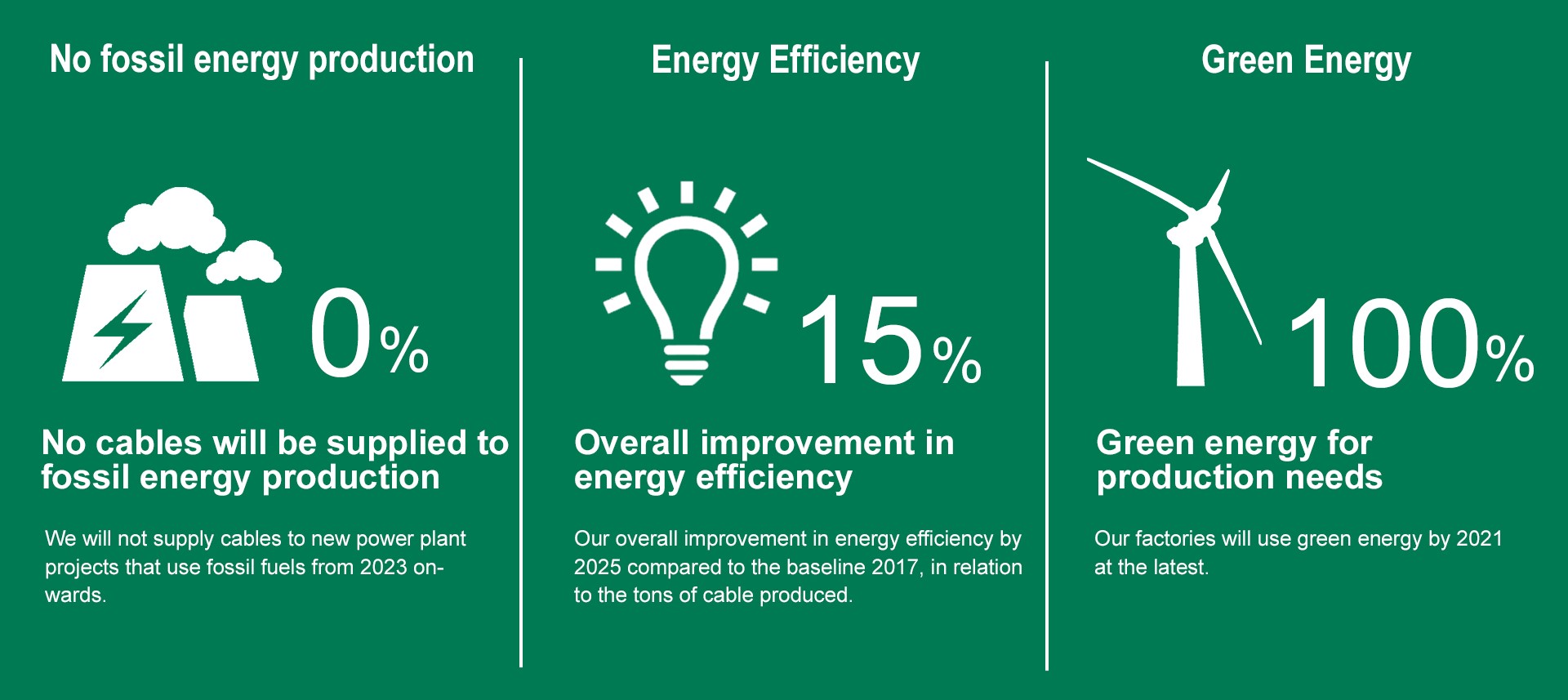 In 2020, we made the decision to cease the delivery of cables to new fossil fuel power plant projects. To improve our energy efficiency, we have undertaken many ongoing projects, which have allowed us to improve our total energy efficiency during 2020 by 7.3% compared to 2017. In 2020, all of our production sites transitioned to using CO2-free electricity and certified district heating.
Our environmental impacts
In our production processes, we pay attention to the efficient use of materials as well as energy efficiency. We sort, recycle, and utilize our plastics, metals, and packing materials wherever it is possible. The water and chemicals used in our production process are both kept in a closed cycle.
We evaluate our commitment to accountability every year using the international EcoVadis system. EcoVadis is an independent CSR assessment authority, which evaluates environmental responsibility, workplace practices, business ethics, and supply chain sustainability. We have reached the gold rating, which we are happy and proud of.
Our operations manual meets the environmental criteria of the ISO 14001 standard
We have also been granted the Rinki and Green Label certificates.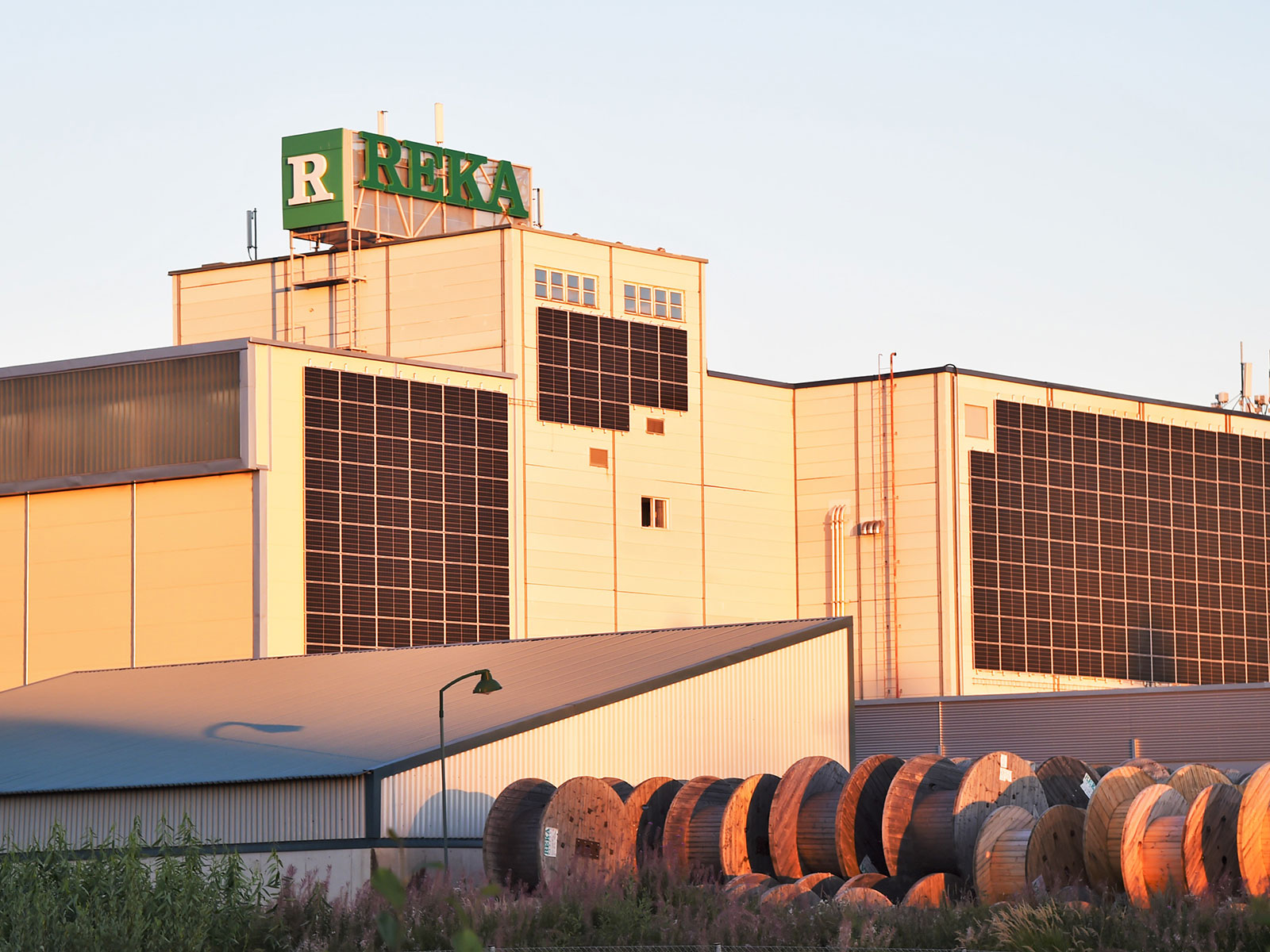 Environmentally friendly and effective products
Using our produced cables, our customers can build smart power grids as part of an infrastructure consistent with sustainable development. Our high-quality cables also reduce energy loss, thereby also reducing carbon dioxide emissions.
We invest in improving the durability of our cables in order to extend their lifespan and to improve their recyclability. The continuous development of our products is also ensured by our testing activities, both for fire safety and material testing. We only use raw material suppliers that have committed to sustainable development in their own businesses.  We use contracts and audits to secure our supply chain.