"I feel that my work is meaningful" – Summer employees and new professionals at Reka Cables
An indispensable resource for Reka, summer employees allow us to keep our production up and running during the holiday period. We asked our summer employees, Aleksi from Keuruu and Aapo from Riihimäki, and our new recruit, Oona from Hyvinkää, how it was all going.
Reka provides all of its employees with opportunities for growth and the chance to become a professional, with the backing of the work community. Team spirit and reliability are part of Reka's strategy, and our goal is to be a sought-after employer, now and in the future. Based on feedback, our new employees feel that Reka has allowed them to ask questions, make mistakes, learn and flourish.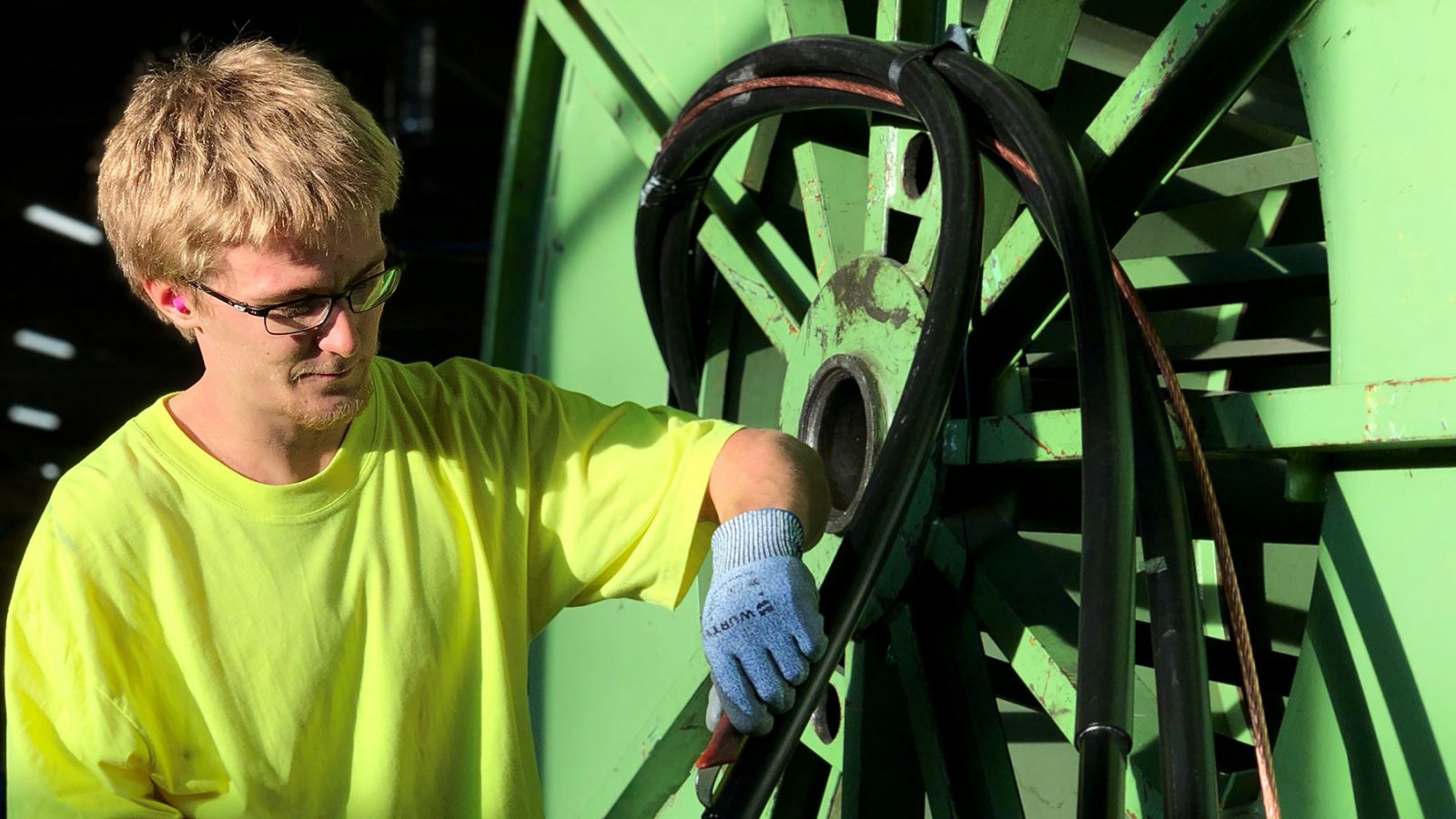 Aapo studies electrical engineering at a university of applied sciences. At Reka, Aapo's job description comprises standard partial dismantling testing and voltage testing of medium- and high-voltage cables. He also performs the required sample testing of production lots.
"My work at Reka is both interesting and educational. I have learned how to strip cables and seen how the things I've learned at uni are done in practice. I really like learning about the different types of cables. I feel that my work is meaningful."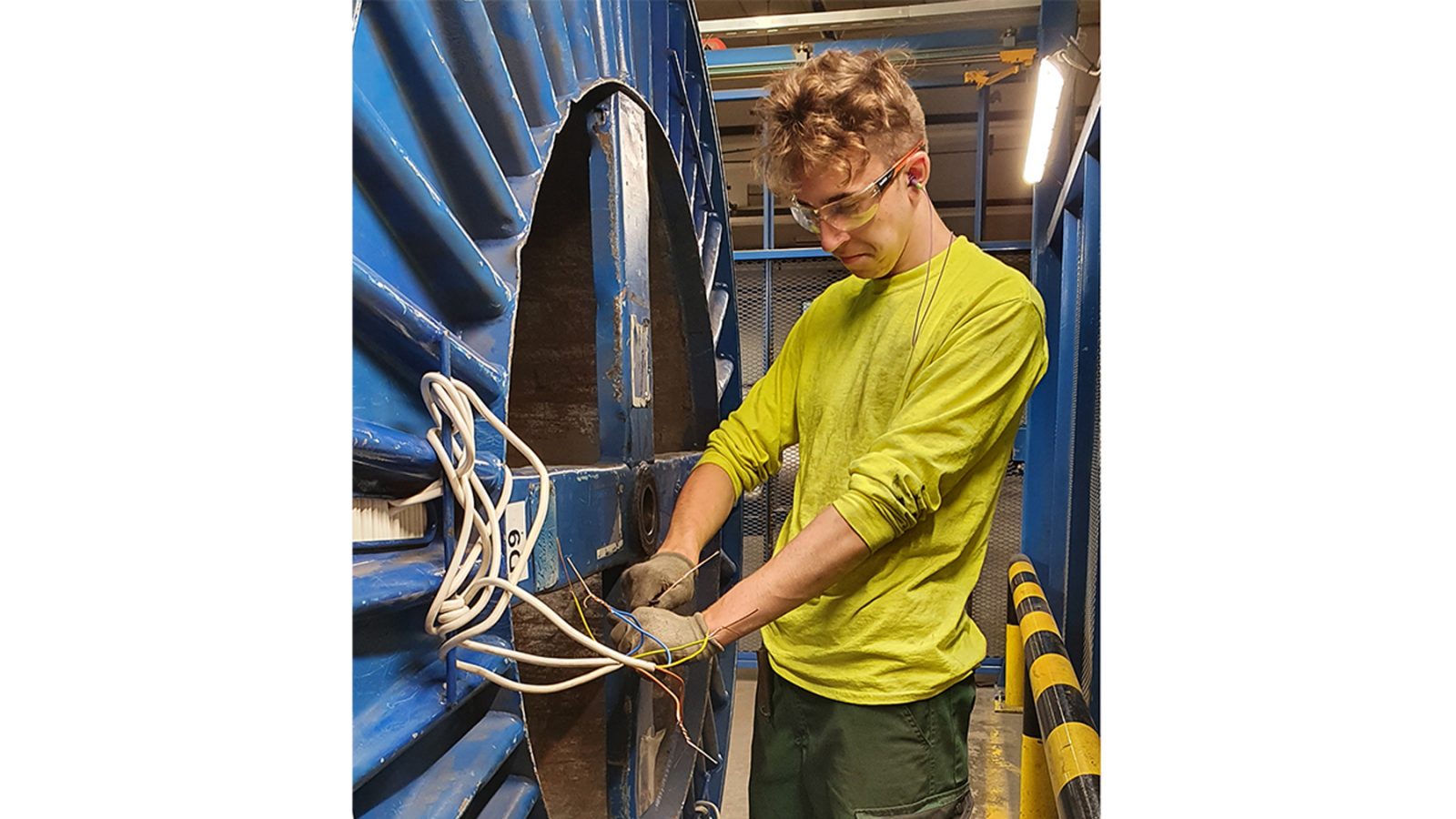 Summer employee Aleksi started at the Reka factory in Keuruu in May, working in quality control. The work includes testing, structural measurements and electrical tests. Testing helps ensure that products conform to the official requirements. Comprehensive quality control ensures that our customers get cable of the highest possible quality.
Aleksi has a degree in construction, and he is starting his national service in January 2022. The things Aleksi likes best about his work at Reka are the job description itself as well as his workmates.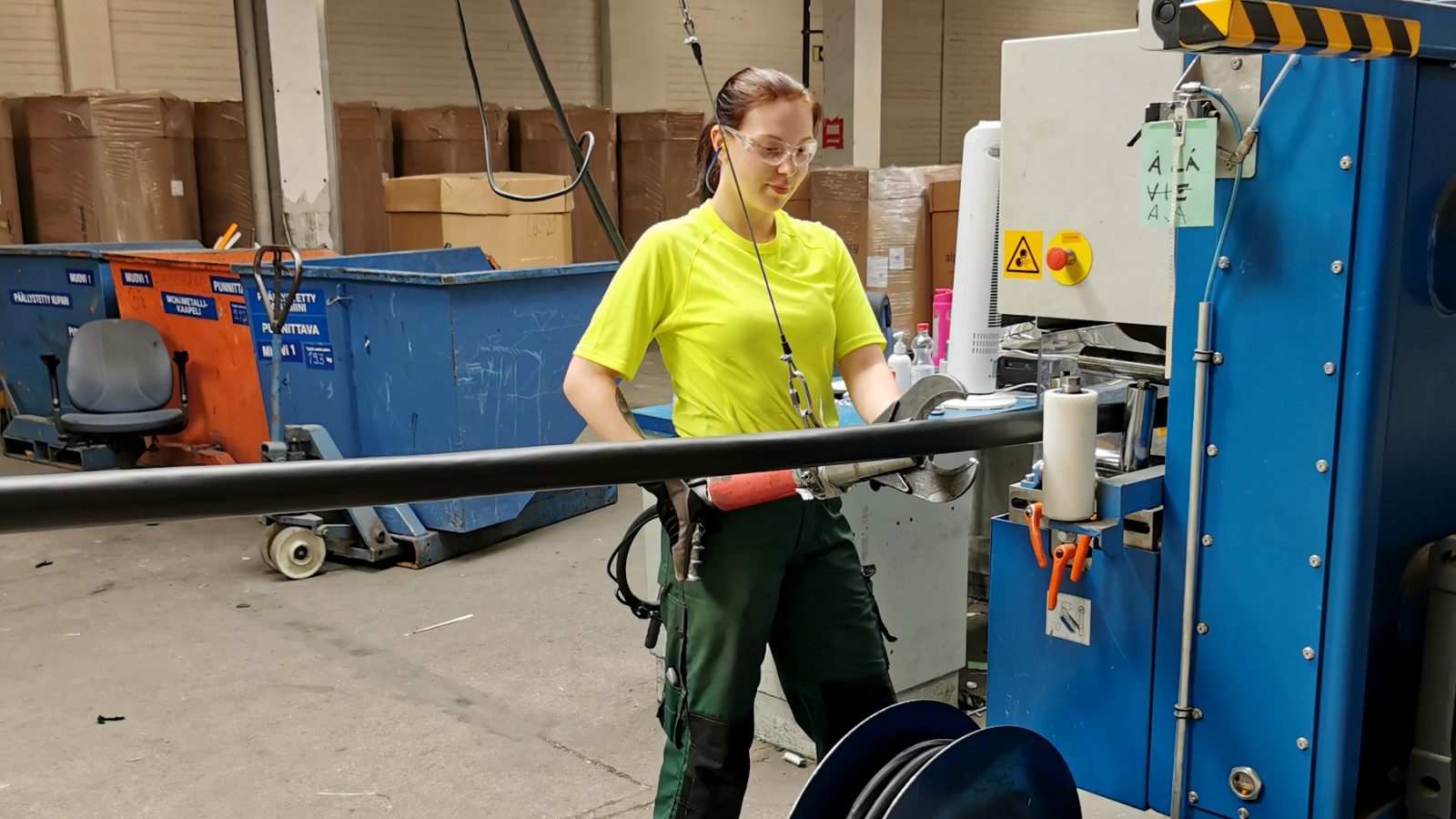 A new addition to Reka, Oona became a qualified electrician in 2020. After finishing her studies, Oona worked as an electrician in the Greater Helsinki area until she spotted an opening at Reka. Wanting to expand her skill set, Oona started in her new job at the factory in Hyvinkää in June 2021. The thing she likes best about her job is the relaxed atmosphere: "Everyone stops to say hi and have a quick chat. The sense of community is a real added bonus!"
Oona's job is to monitor cable to make sure that it is neatly reeled in. If necessary, minor adjustments can be made on the control screen. Her job also includes inspections, changing cable reels as well as cutting cable when changing reels.
Oona has been very happy with Reka as an employer. She feels supported by her colleagues working the same shifts – and even some colleagues performing other tasks. Oona likes how diverse her work is. She has been handed a wide range of different tasks to perform. Of course, there have been a few small mistakes, but that is the best way to learn.
Oona would like to stay at Reka for a long time, and hopes that she will get the opportunity to take up a supervisory role within the company somewhere down the line. Oona also likes to alternate her shifts: "I love meeting new people. Everyone has their own ways of working and tips on how to do things – and I really want to hear those tips!"
The picture in the article shows Aleksi sitting in front of a high-voltage test control desk, performing a sample test on a medium-voltage cable.